---
STUDIO VISIT
We visit the CLO Jewellery Studio in Indonesia with Chloe Tozer, designer and creative genius behind the core sterling silver and gold-plated jewellery brand.
Chloe started her journey in 2012 where she studied a degree in Fine Arts and Jewellery Design, graduating in 2015. Shortly after, with a burning desire to create, Chloe started CLO Jewellery. Chloe designed and handmade every single piece, while also offering bespoke custom design and silversmithing, to restore jewellery. From the small studio based in Noosa Junction, it has transformed to the CLO Studios we know today.
With the organic growth of the CLO brand and a passion for silversmithing, Chloe wanted CLO Jewellery to be apart of CLO Studios. Chloe's travels to Indonesia formed an incredible relationship with a Swedish Jeweller, Susie, who now with the help of her team make the CLO Jewellery range.
---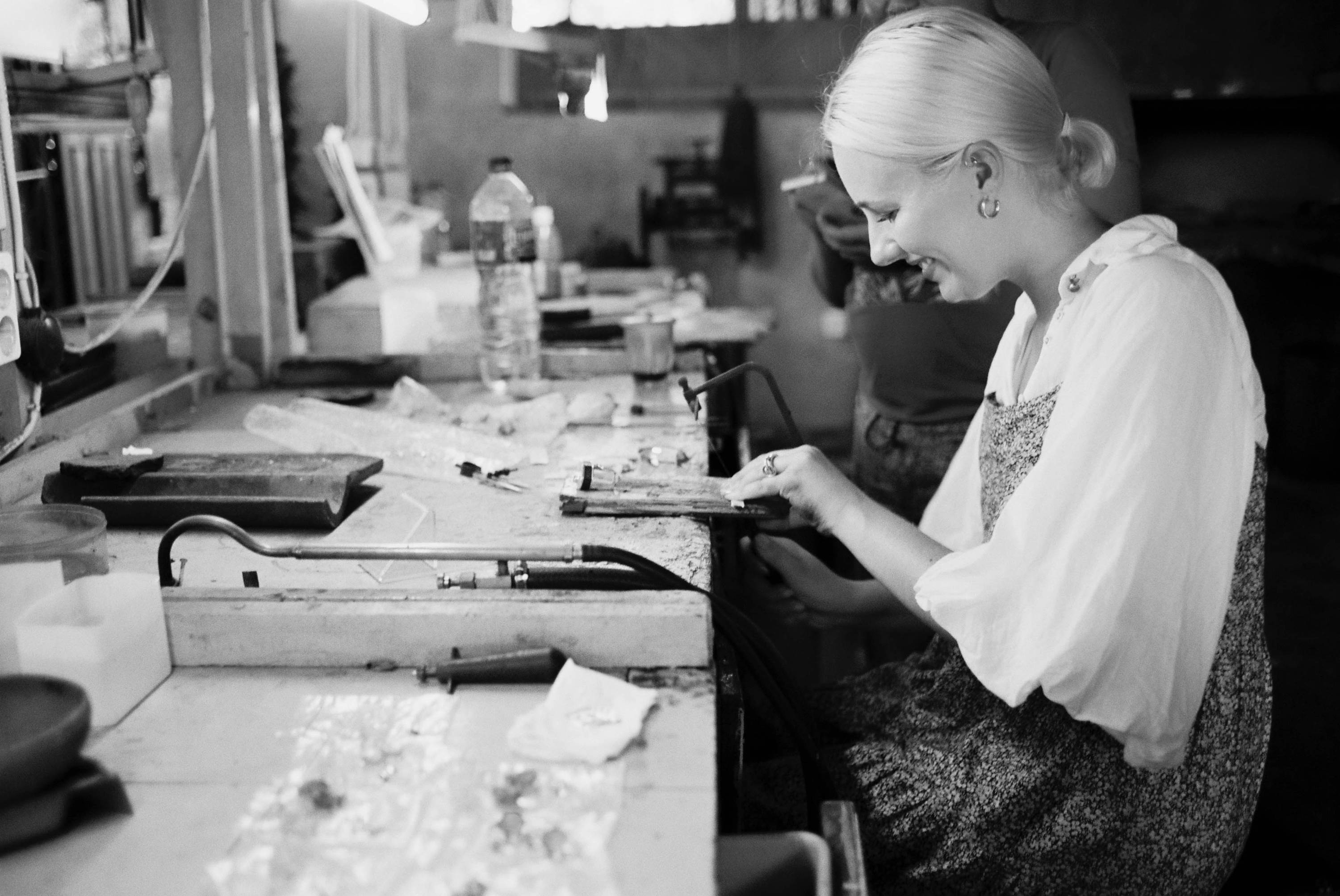 ---
Q.
Where did your passion for jewellery design/making come from?
A.
I studied a Bachelor of Fine Art at University which is where I learnt the art of silversmithing. I became obsessed; painting got taken over by making jewellery. My partner Jack made my first jewellery bench and I quickly set up a home studio. I loved how hands on jewellery making was, I loved the thrill of starting with a piece of metal and turning it into something shiny and beautiful. I was so inspired by the process and how old school the craft was. I find my best designs come naturally while working with metal. I keep all my metal scrapes and before melting them down — play with all the shapes to see if anything forms organically.
Q.
What is your process of designing?
A.
I love to spend my spare time drawing and reading, normally while I'm travelling for work and have no other distractions. I draw shapes, patterns, objects. A lot of my designs are inspired by movement and the connections between the object and the wearer.
I love experimenting with new materials and letting the creative process inspire me.
Q.
Why did you decide to get your jewellery made overseas?
A.
When I opened CLO Studios, my intention was to have a shop front & jewellery studio in the one space. I was crazy to think I could do both! The shop started getting busier and just like that, I did not have enough time to continue designing and making jewellery.
Two years ago, whilst travelling I caught up with a friend who introduced me to their dear friend, a beautiful lady who runs a boutique jewellery studio amongst the rice paddy fields in Indonesia. It was meant to be, it felt so right to relaunch CLO Jewellery! I feel so grateful to work with such talented people, while spending time with them in the studio.
Q.
How do you find working with the team overseas?
A.
I find working with overseas makers incredibly rewarding. I love learning about different cultures and their ways of creating. The different methods, jewellery tools, ideas and beliefs inspire me. I always take gifts and supplies for the team and their families, it's incredible to be able to help, making a difference in their lives.
---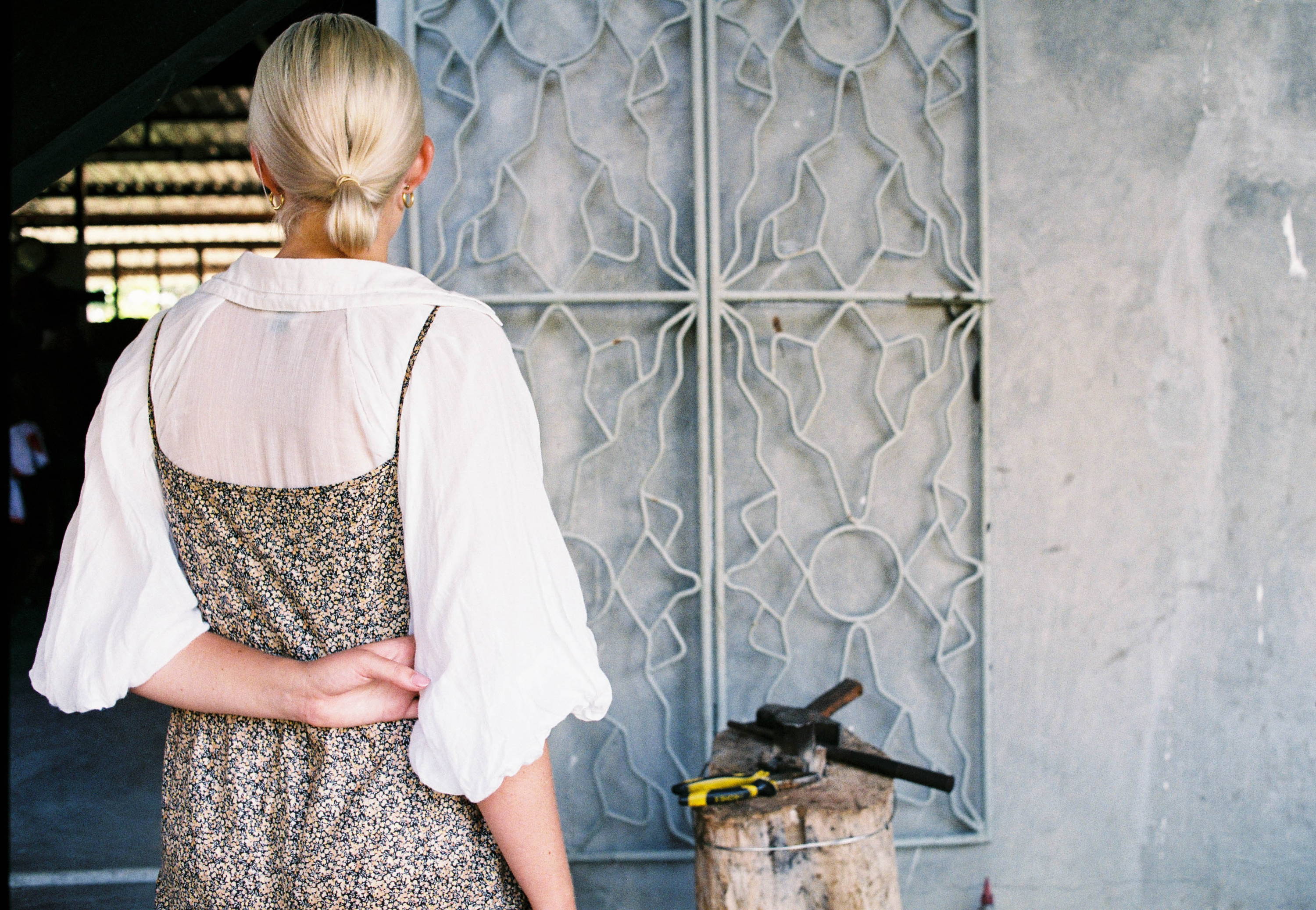 ---
" I LOVED HOW HANDS ON JEWELLERY MAKING WAS, I LOVED THE THRILL OF STARTING WITH A PIECE OF METAL AND TURNING IT INTO SOMETHING SHINY AND BEAUTIFUL."
---
---
---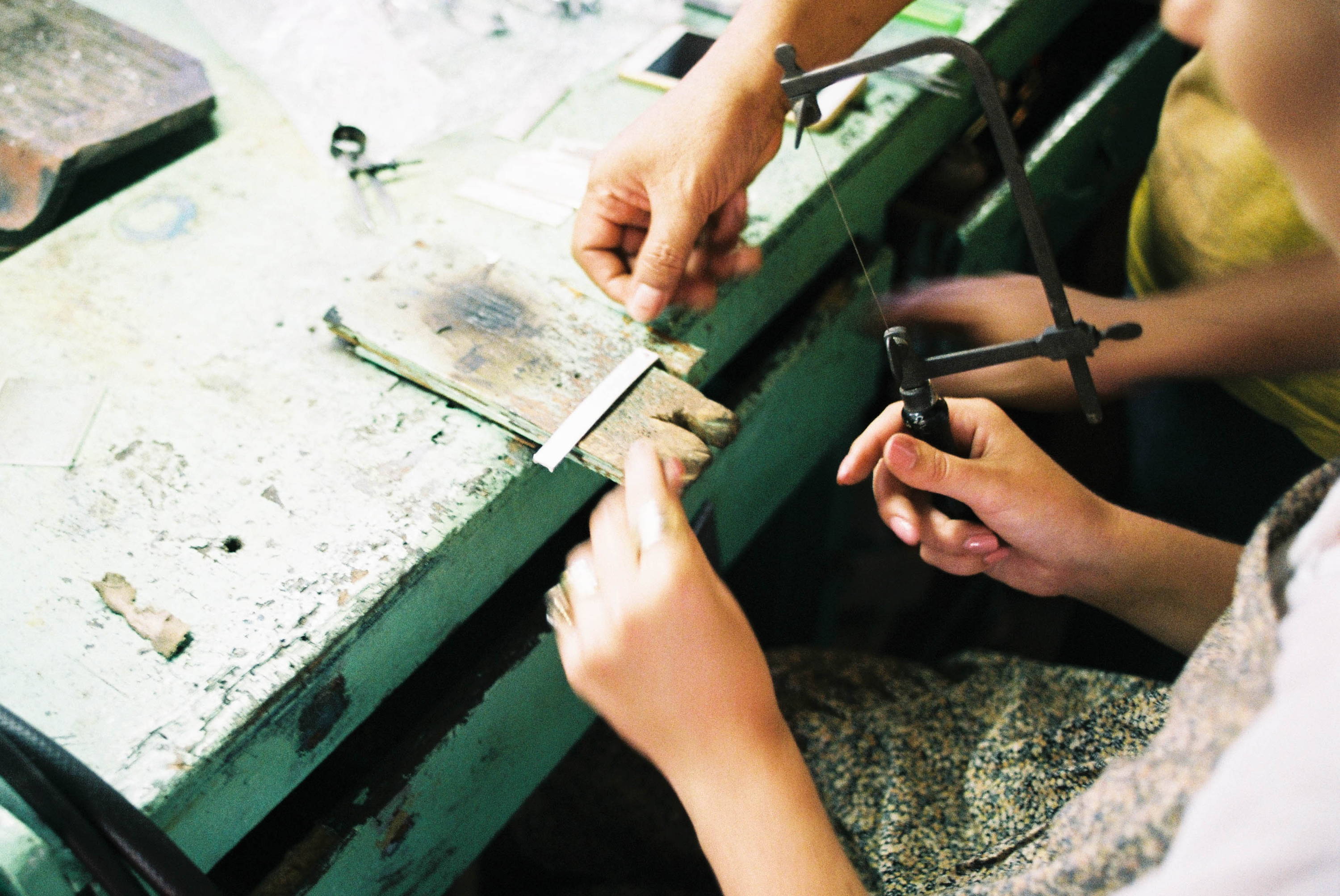 ---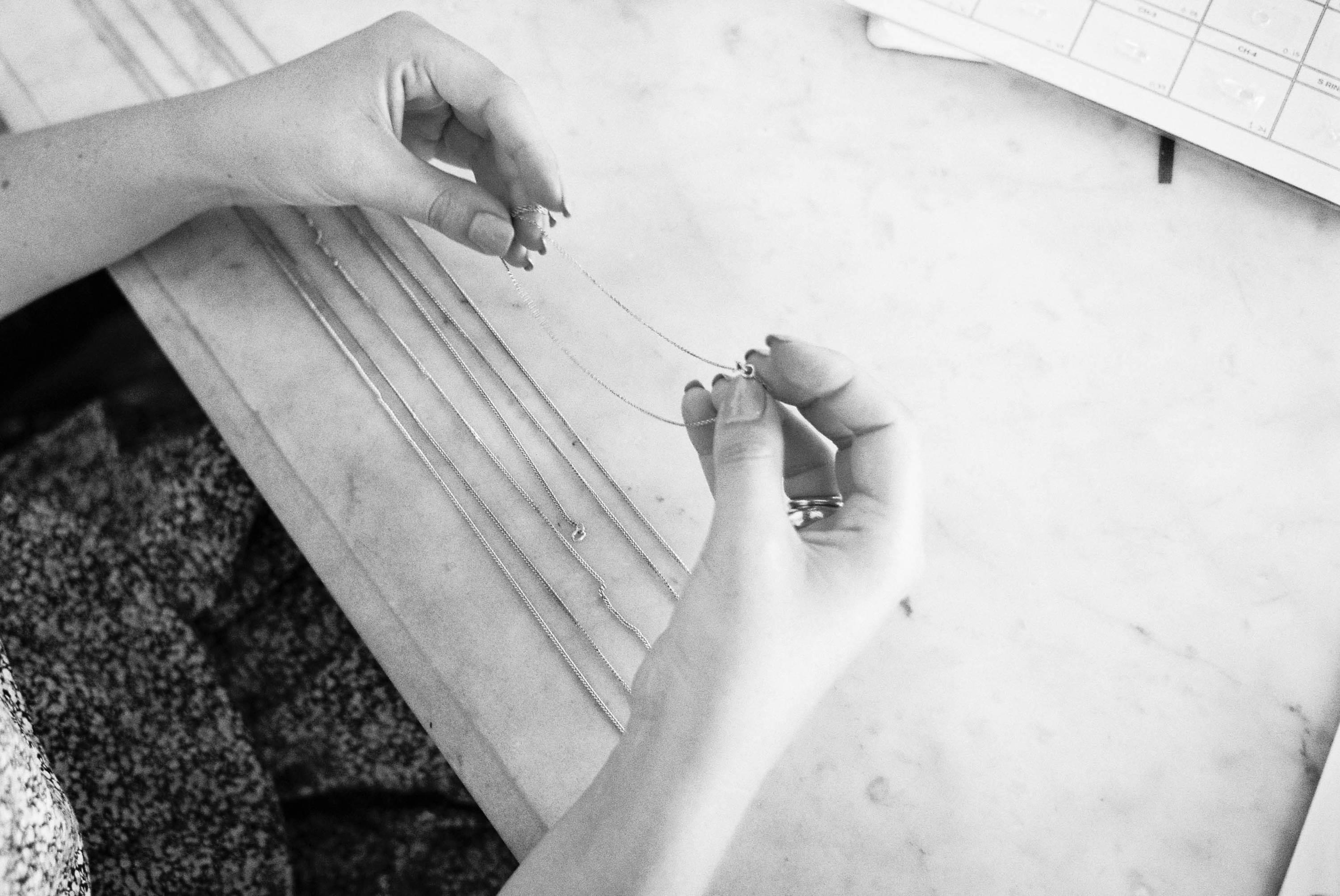 ---