Photographed by Andy Staley
---
STUDIO VISIT
Kristian Flindt Hawker was born on the Sunshine Coast, where his travels have inspired him in all aspects of his creative career. Kristian is the owner of a boutique ceramic studio in Noosa Junction, CLAY, where he teaches others his passion and incredible talent in creating ceramics. The love of all forms of art, Kristian explores numerous mediums including fine pen works, abstract painting and handmade ceramics.
---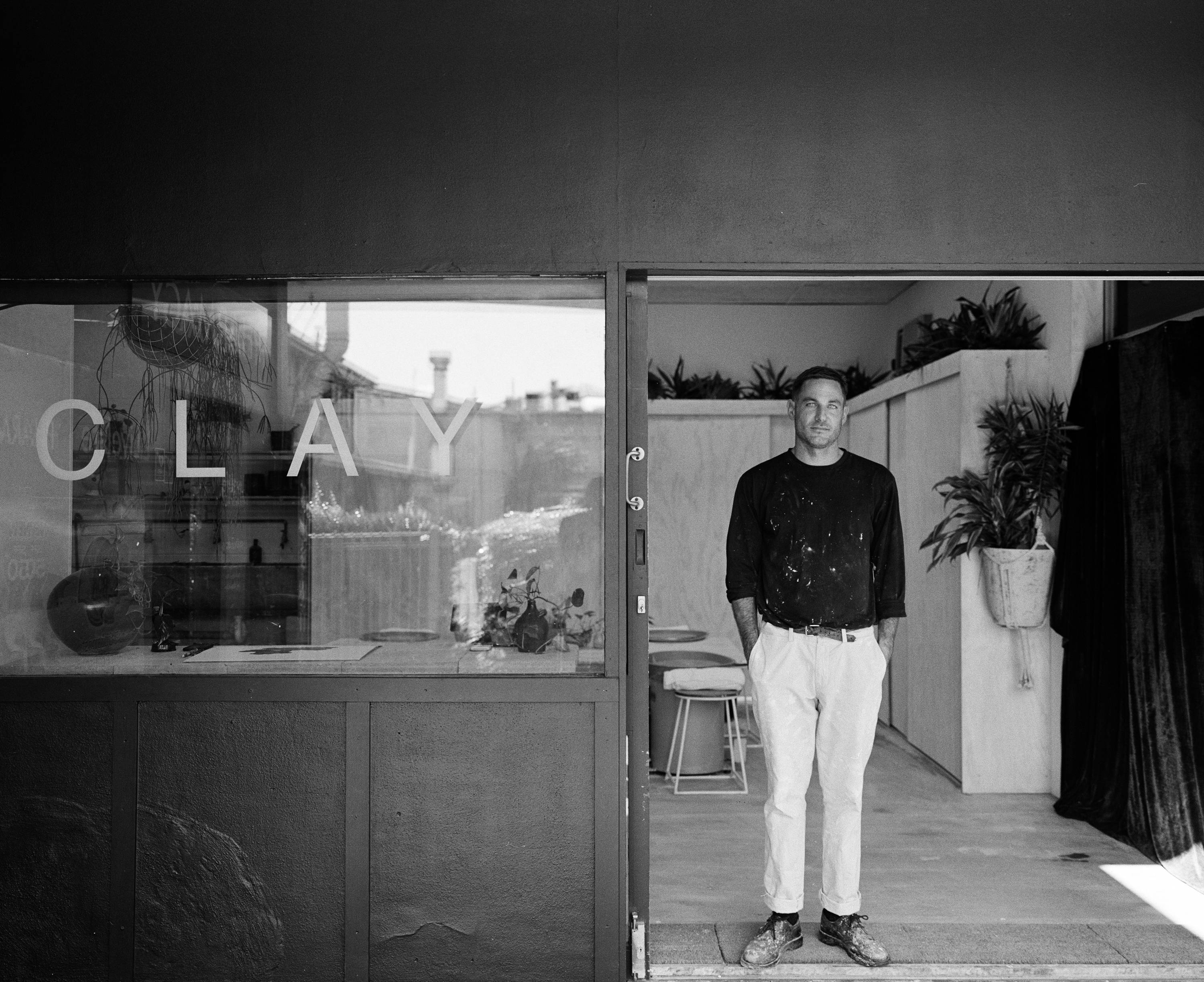 ---
Q.
Where are you from?
A.
I grew up on the coast and as soon I could leave went travelling.I have lived in so many places, and after experiencing and working in these places I returned to Noosa, realising how truly lucky I am to live here.
Q.
Favourite Sunshine Coast beach?
A.
Paradise Cove if I really have to choose one!
Q.
Favourite place to eat?
A.
Blue Plum.
Q.
When you aren't creating how do you spend your time?
A.
I like to spend a lot of my free time in nature, going for hikes and taking in any beautiful surrounding.
Q.
Highlight of your artists career?
A.
Working at Mona and being surrounded by some of the most inspiring artists – being able to share ideas and time with some of the best in the art world.
---
---
"OVER TIME I HAVE JUST BECOME SURE ABOUT THE PATH I'M ON, THE CREATIVE PROCESS SEEMS TO NOW JUST FALL INTO PLACE."
KRISTIAN FLINDT HAWKER
---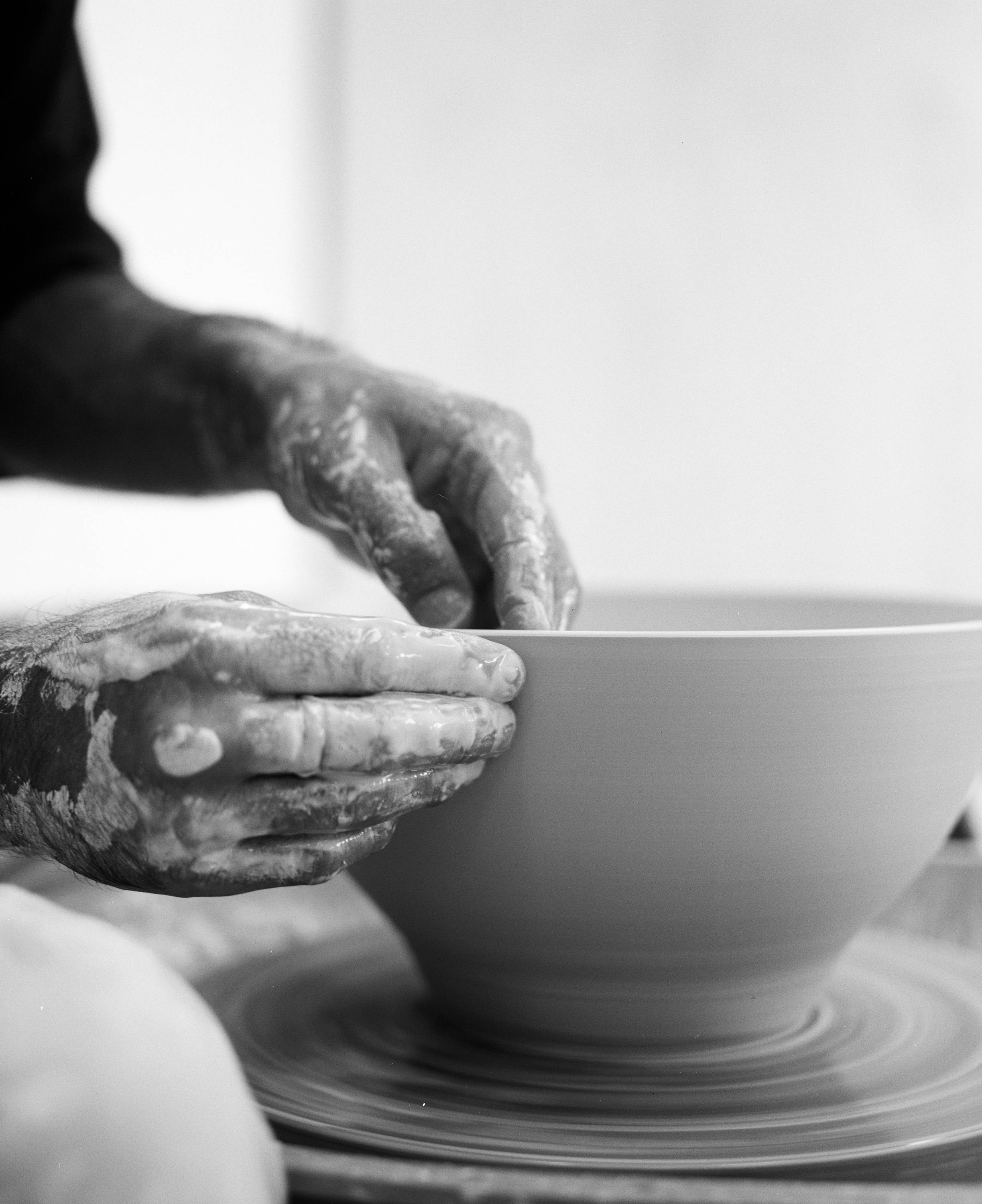 ---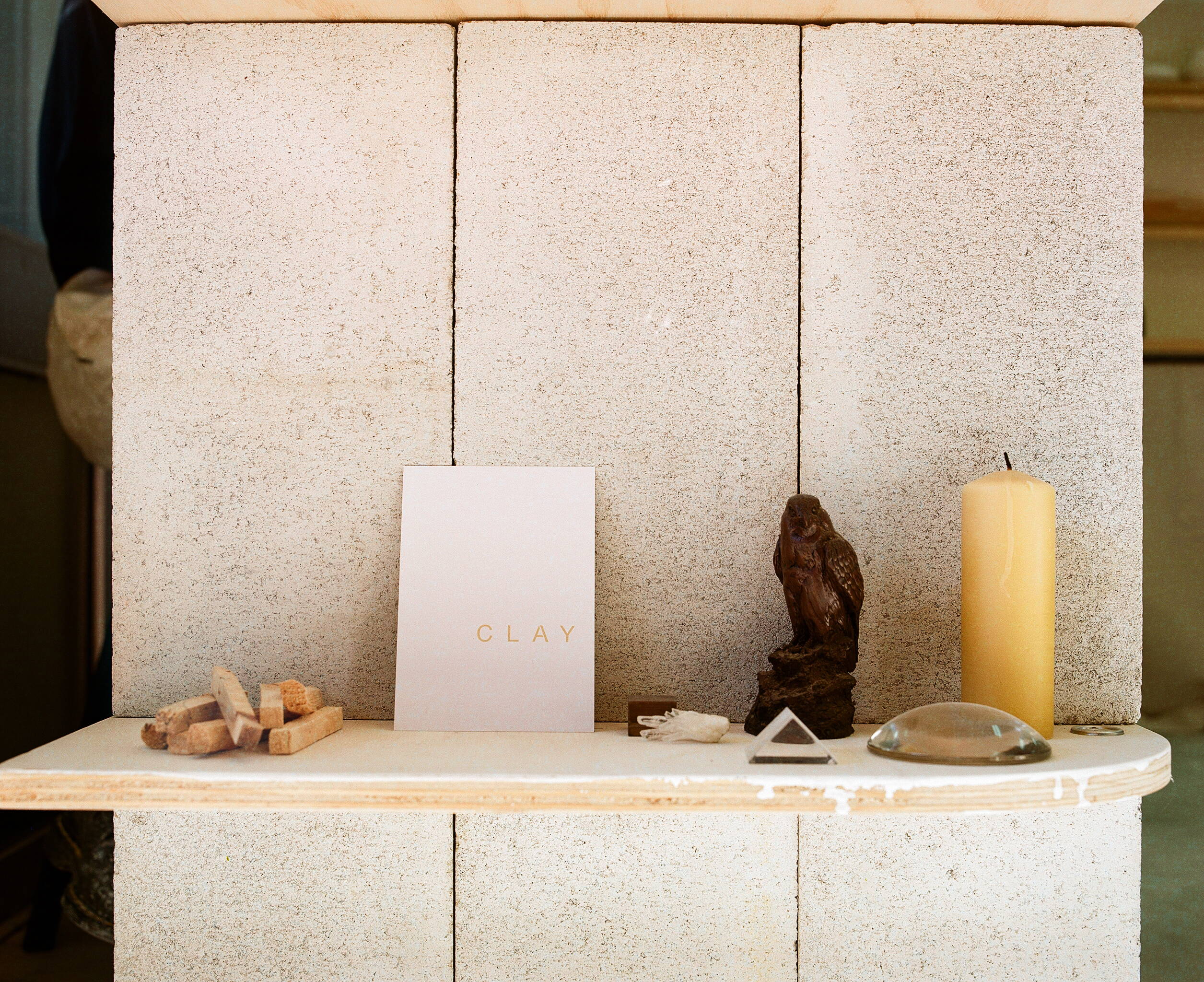 ---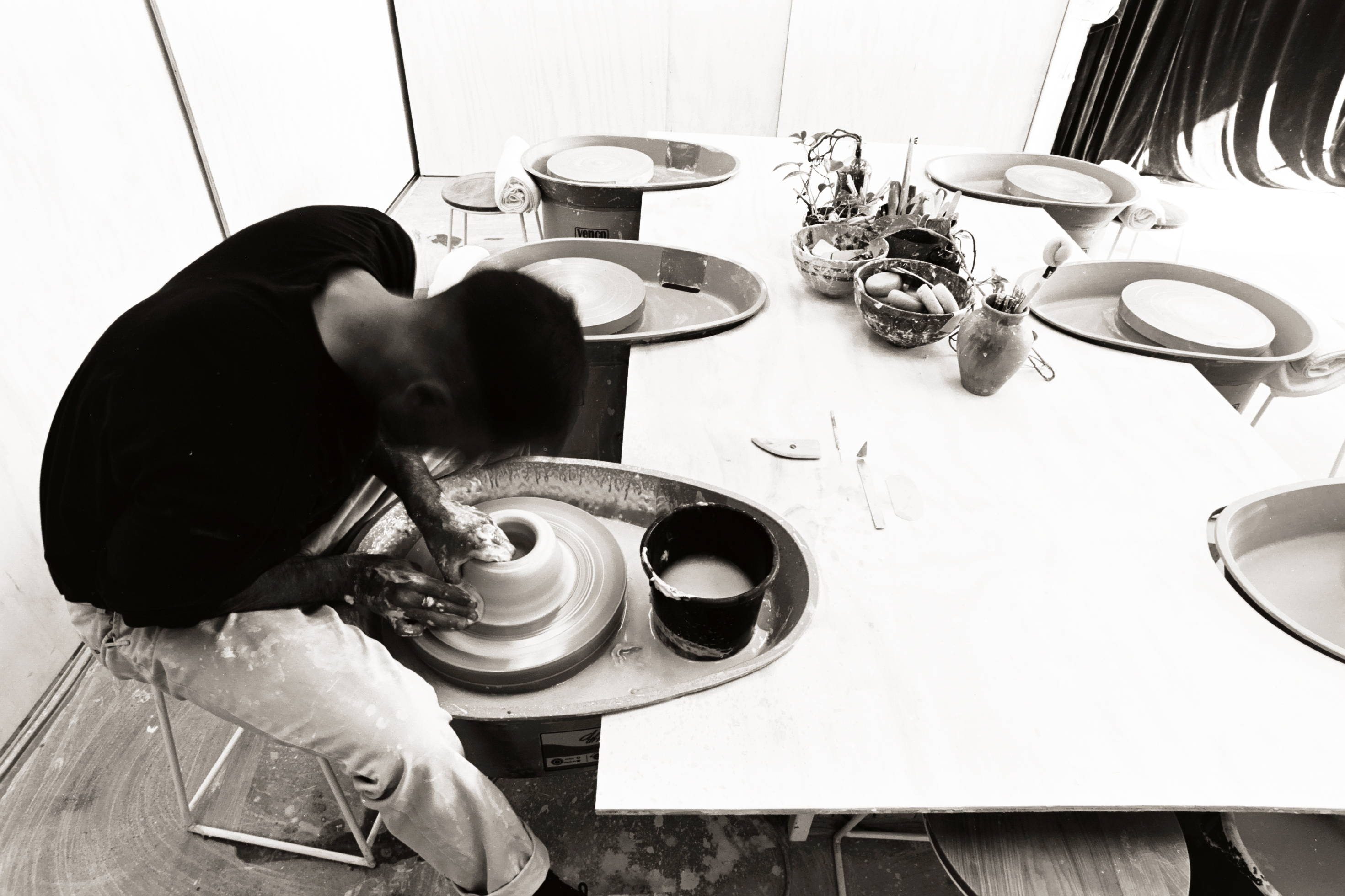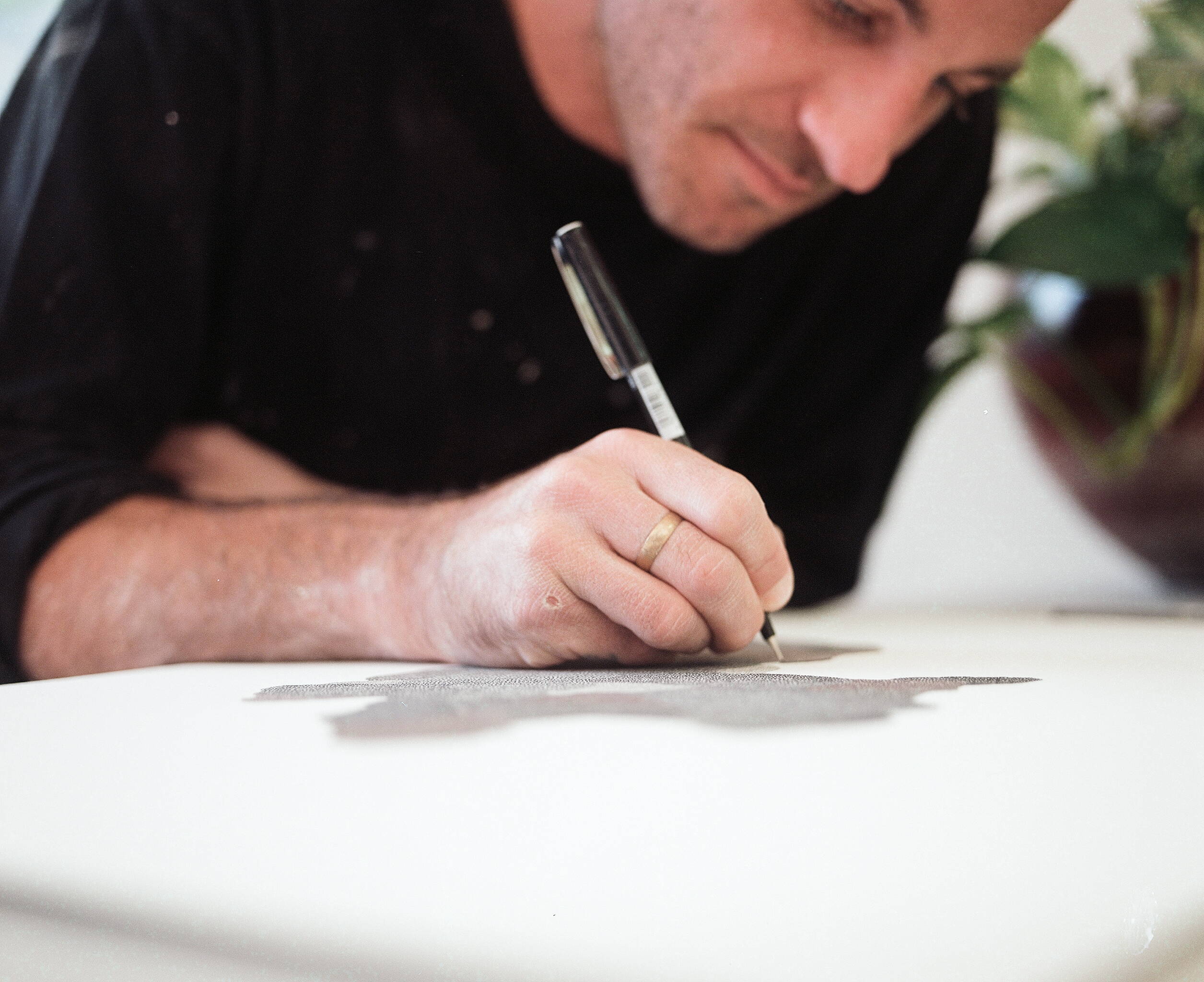 ---
---
Q.
What inspired you to start creating? How many years have you been painting/creating for?
A.
I have been creating my whole life, it's all I ever wanted to do. I think it's quite a privilege for anybody to call themselves an artist and make a living from something they love.
Q.
How has your work evolved over time?
A.
Over time I have just become sure about the path I'm on, the creative process seems to now just fall into place.
Q.
Who are your favourite artists?
A.
I admire and also take so much inspiration from not just artists but architecture and furniture design. To name a few, Mies van der Rohe, Willem de Kooning, Inès Longevial and Junichi Kurakake.
Q.
What is the creative process behind your work?
A.
Take time and trust yourself.
Q.
What is your style of painting? How would you best describe your style?
A.
There is a lot of inspiration that comes from nature within my drawings, paintings and ceramics.